Subscribe to our newsletter
I brought these resources to give out to women, also my daughter in law is going to study midwifery next year and I thought they would be a great resource for her also. I like the information is clear and concise giving women accurate information to read through.
Many thanks for posting those out to me; they are just such a wonderful resource for women and whānau.
MSCC Newsletter 117
has brought me to tears. I wholeheartedly agree with everything you have written… it would blow your mind what we are doing every day to women, their bodies and their wairua in the name of a "safe delivery and healthy baby." I will forward this email to as many people as I can
Thanks so much for providing this service, it's so hard to find the facts online! Great that you have put it all together.
I wish I had these resources before I gave birth to my first (by caesarean). Not only are they beautifully produced but they are wonderfully informative. A must-have for every parent-to-be!
I have been wanting something to show mamas and their whanau proper information about the things they'll likely to experience on their journey. They are very informative and illustrate both the benefits and risks on different things. They are …
… also clearly written based on evidence which is fundamental to our midwifery practice. Please keep up the great work and efforts to inform women of their choices. I definitely will be wanting more to add to my kete to share with mamas when I'm practising next year!
We have a small donation we would like to extend to your fantastic and very worthy organisation. The donation is a small gesture of our support to acknowledge the love, care and work a midwife called …
… Claire Nichols devoted to our profession who sadly and very suddenly passed away. Thank you for the brilliant work you do producing valuable resources for women and their families.
These resources are phenomenal! […] I would love to hand these out to my mums during their birthing classes.
Thanks for your superb work and resources!
The brochures helped us understand what to expect. We then left them at the birthing centre with all their other information, so someone else could use them. Easy to procure.
I purchased them for my Positive Birth class and one mama has really found them extremely useful and hasn't returned them yet so hopefully they will continue to be utilised well in my library.
very informative, clear and easy to read […] you do a great job, and I hope more and more women will get in touch with you and ask for these super-useful booklets! Keep up the good work! And thank you!!
Thank you so much for your awesome consumer support 😊
I have received the template. Thanks heaps for that (:
Such a great idea to be able to have access to all of these, thanks to Rachel who's teaching my antenatal classes in Dunedin.
As always I think you have done a good job of impartially explaining a decision point for whanau.
I really like your brochures to share and discuss with whanau.
The Maternity Services Consumer Council is a consumer organisation that promotes the rights of women throughout the birthing cycle. We believe that birth is a normal life cycle event. We oppose the unnecessary medicalisation of childbirth. The MSCC provides a wide range of information on topics and current issues relating to the maternity services in New Zealand. We distribute resources covering topics relating to maternity care and a woman's options throughout the childbirth cycle.
OUR RESOURCES
Get our evidence-based, resource series pack free for pregnant women, parents and whānau family.
The Facts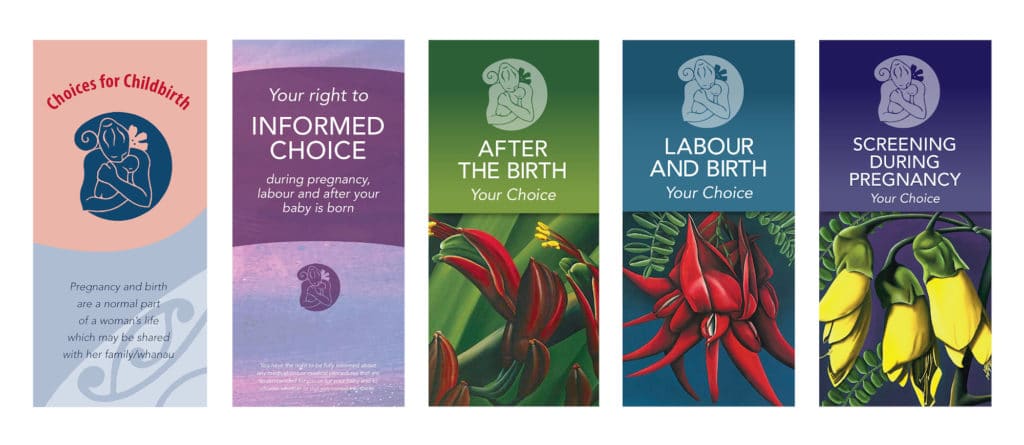 Your Choices
Our evidence-based, resource series The Facts and Your Choices for pregnant women, parents and whānau family comes as a helpful and comprehensive pack of 12 resources. With new resources being developed consistently and revision being undertaken when needed. The full pack of these resources is available free to all consumers – just pay for postage.
Maternity Providers can purchase the resources in bulk (including bulk discounts) by first registering or logging in.
Here at the Maternity Services Consumer Council we provide a variety of services within the Maternity sector including:
Need help with learning about your rights?